March 9, 2015 | La Pitchoune Computer Folks... Keep It Real.
2015 Spring Vineyard Update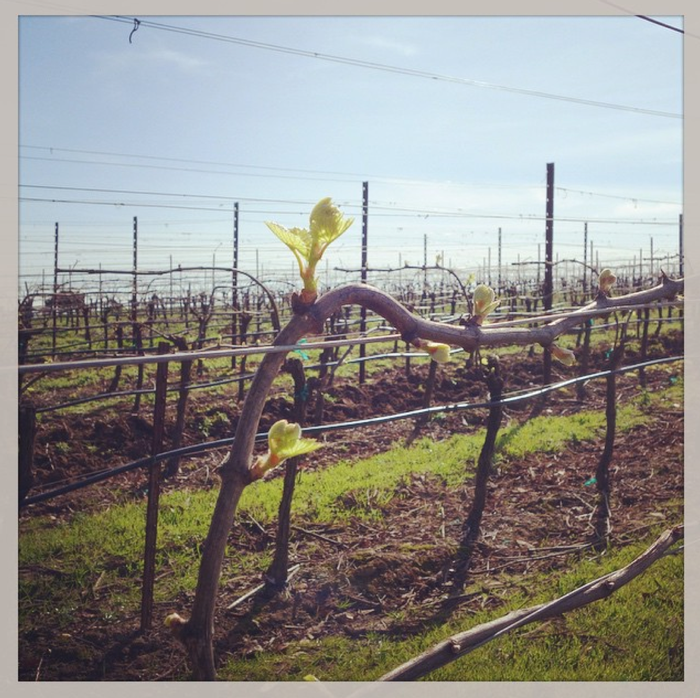 As I write this it is 70 degrees and sunny, and Northern California has just experienced one of the driest and warmest January's in history. Thankfully, heavy early season rains in Sonoma County have maintained normal totals for the season so far and another large storm is expected this weekend. The warm, dry January has done two things for us this year. First, it has allowed crews into the vineyards uninterrupted by wet weather to prune. Second, bud break has occurred in most of our vineyards, which is 1 – 2 weeks earlier than last year, which was also an early year. Thankfully, pruning was completed in a timely manner, as new growth is very delicate and easily damaged at this point. It is still a long ways off, but harvest will likely start in early August for 2015. A lot can happen until then and I won't speculate too much on the potential quality, but if we continue to experience the weather we have now we should have ideal conditions of early season growth and flowering, like we had in 2014.
Comments